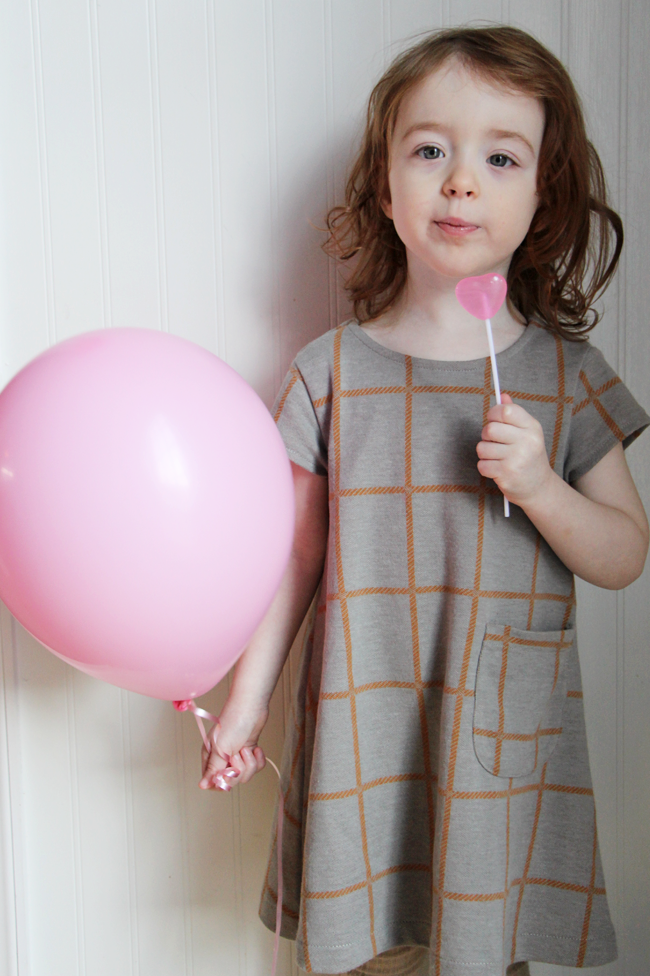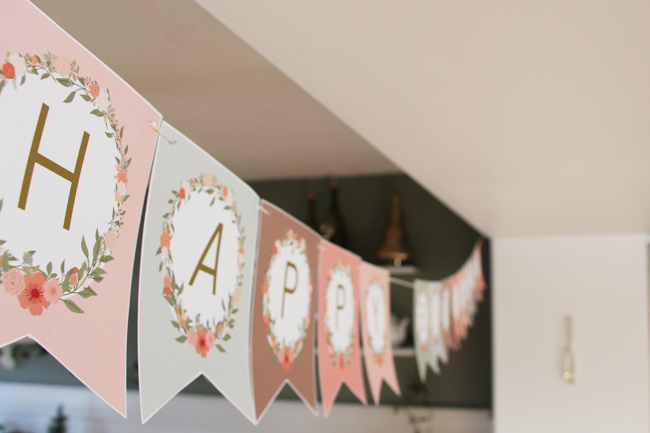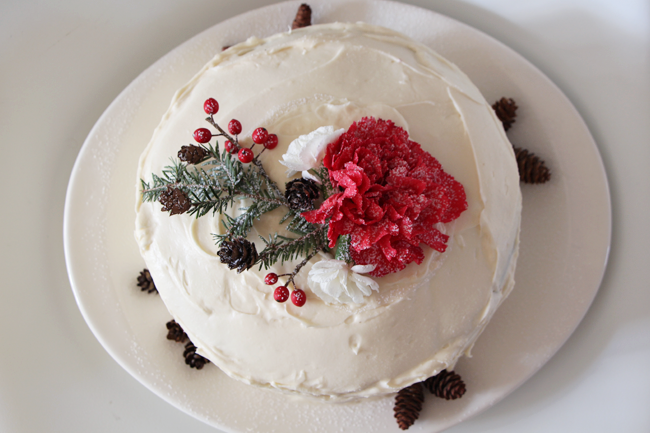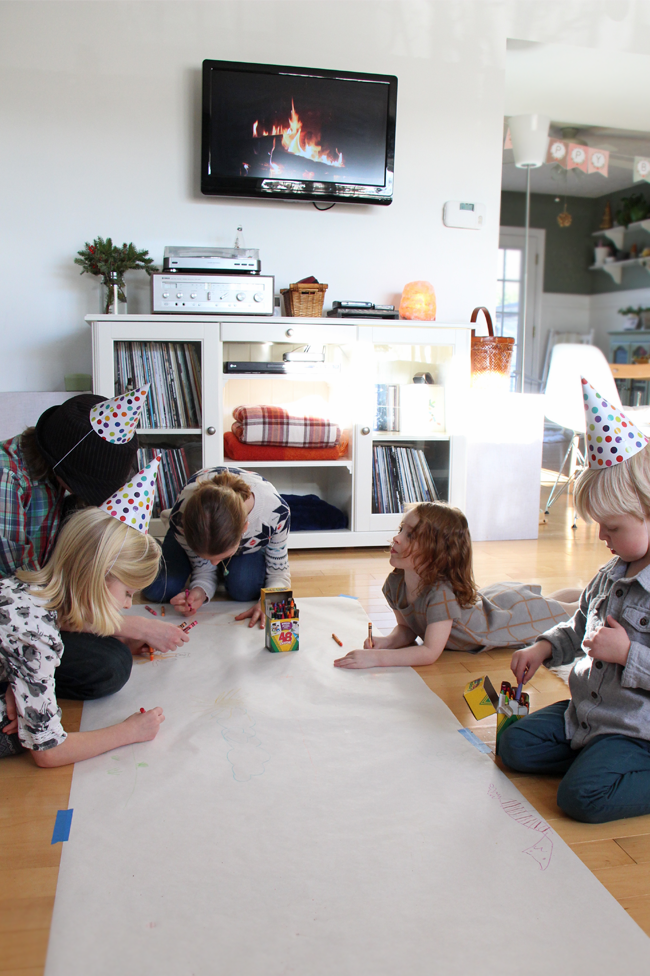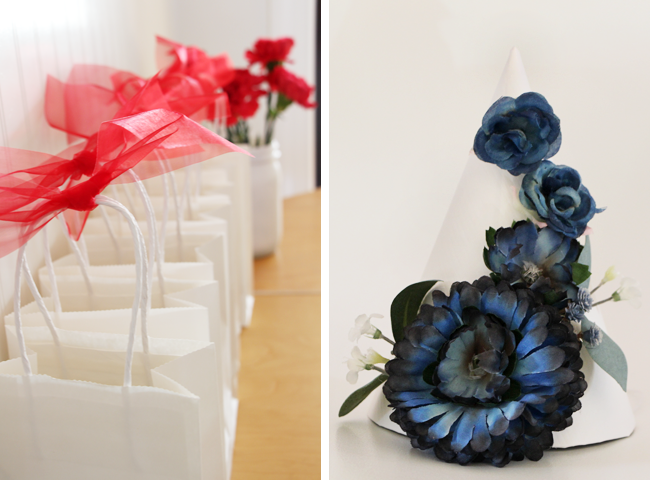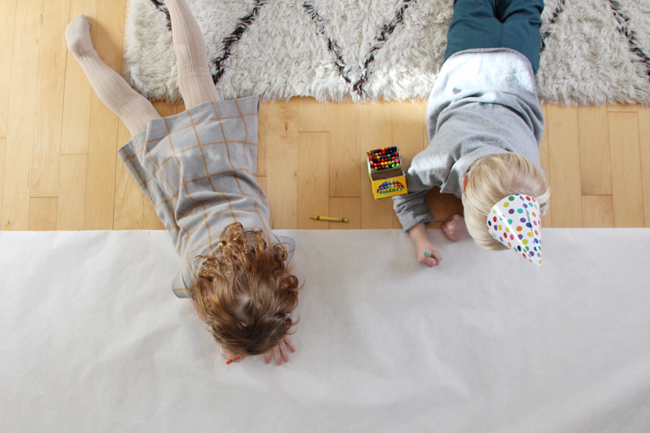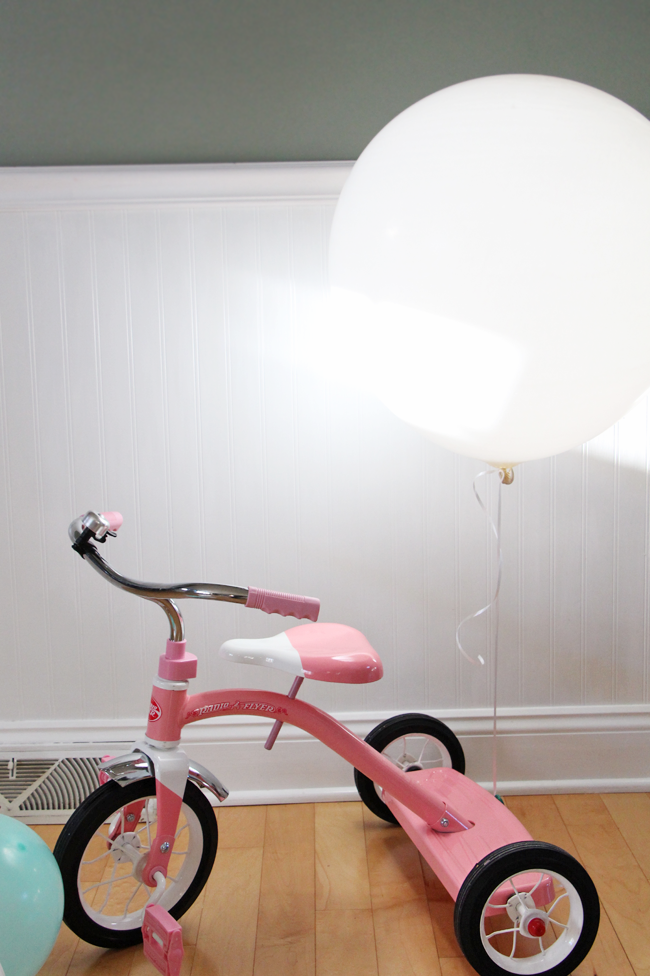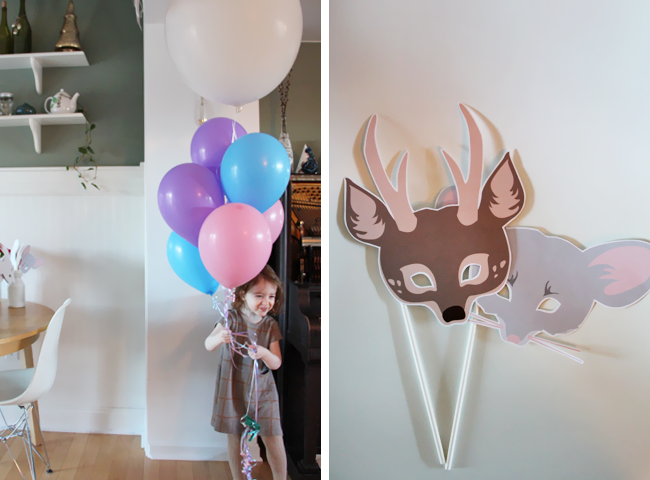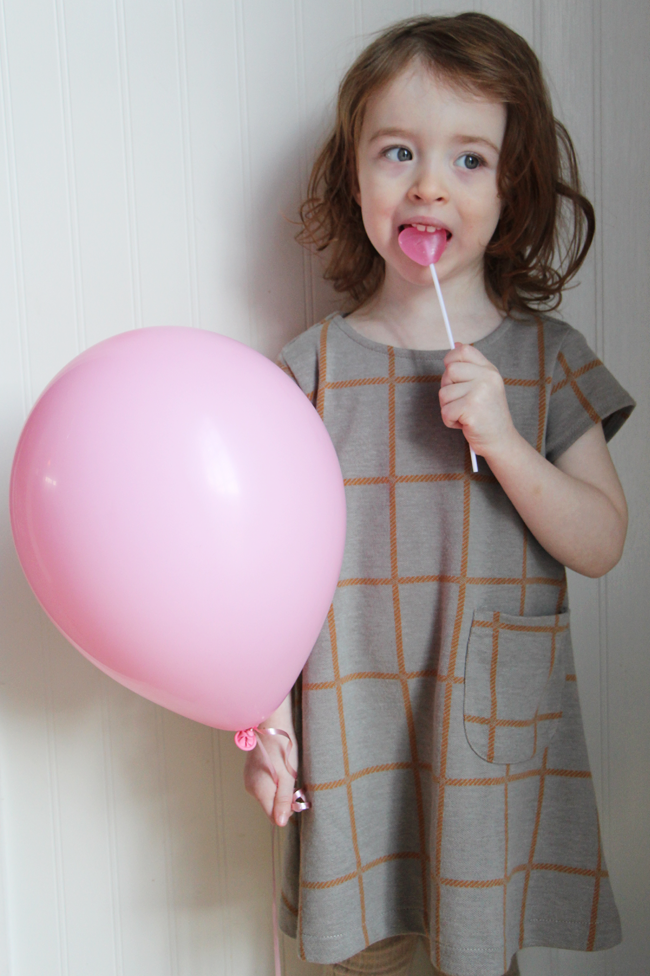 I thought last year was tricky business with your asking when your party would come. This year, you've been asking for months and, each time I would tell you that the time will come, you would begin to go through a list of what you wanted at your party (red cake, balloons, bananas, and blue presents) and who you wanted there. You were my little helper in all things preparation.
You still grab as many sweets as you can fit in your hands and lick all the frosting off the cake, tossing the rest aside (quite literally).
You're somehow more determined than ever. Despite begging for me to make you another "birthday hat," choosing the color blue, and helping me pick out the flowers, you refused to wear it without a scowl on your face and something like a growl from your throat. We couldn't even bribe you with more cupcakes.
You love so huge and you are still running around telling everyone that "it's Christmas time. It's my birthday." I attempt to explain patience and a year and then you say, "Okay. Now four." If you had it your way, we'd be having a party every day.
Happy birthday, baby. Three's a good year for you, I am sure of it.
_________________________________________________________
Animal masks printed from HER Magazine // "Happy Birthday" banner printed from Soho Sonnet // Roll of white drawing paper can be found at most arts and crafts stores. I found it at Michael's––this was a big hit with kids of all ages! // Floral party hat originally inspired by Hunter Interior. I have made Elspeth one each year. Hot glue works perfect for this!