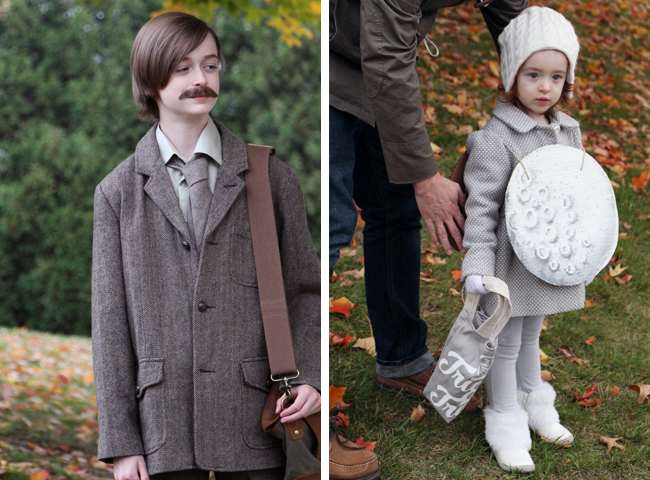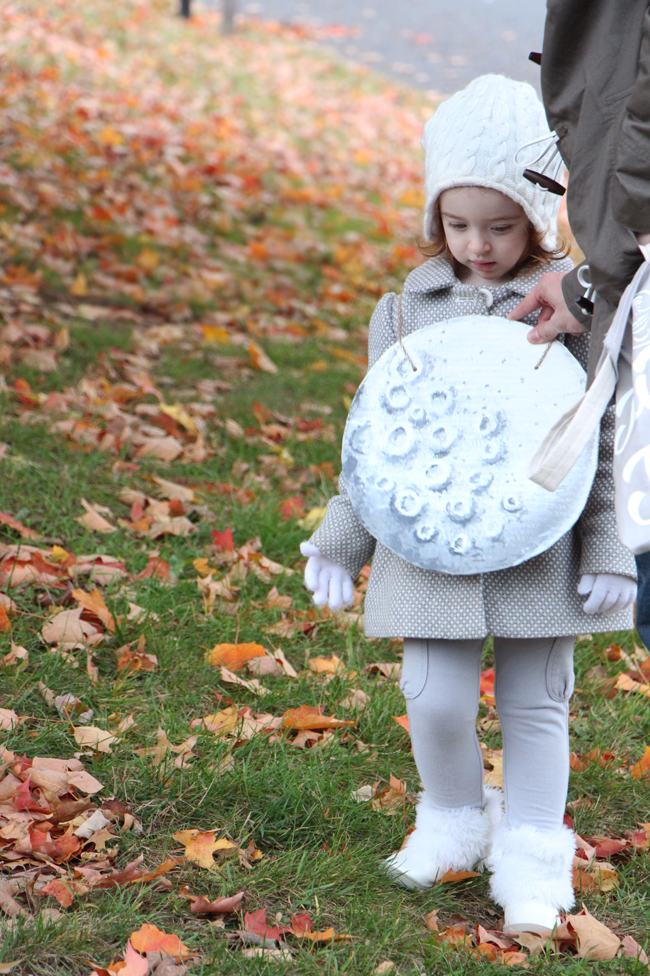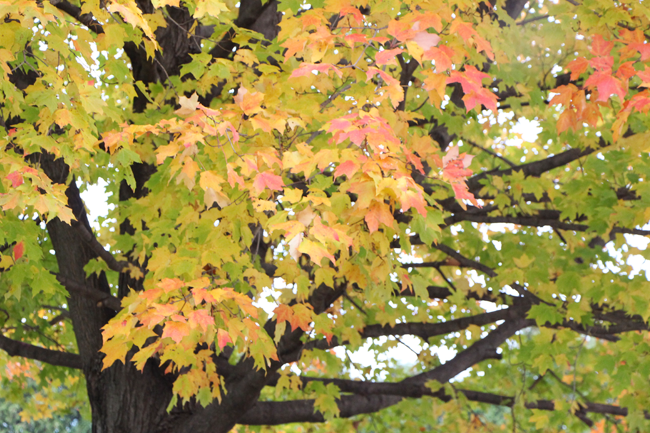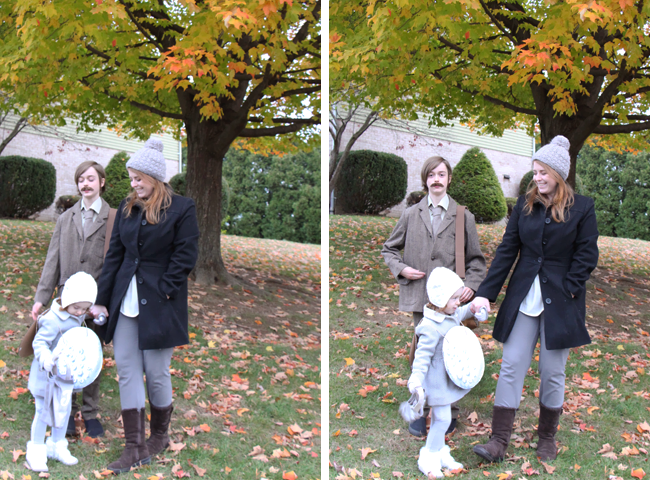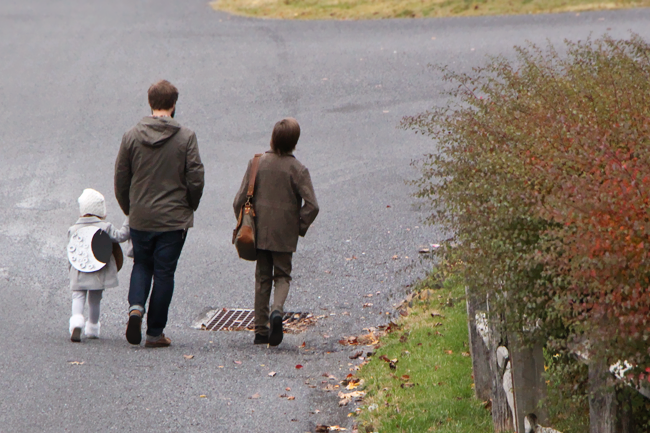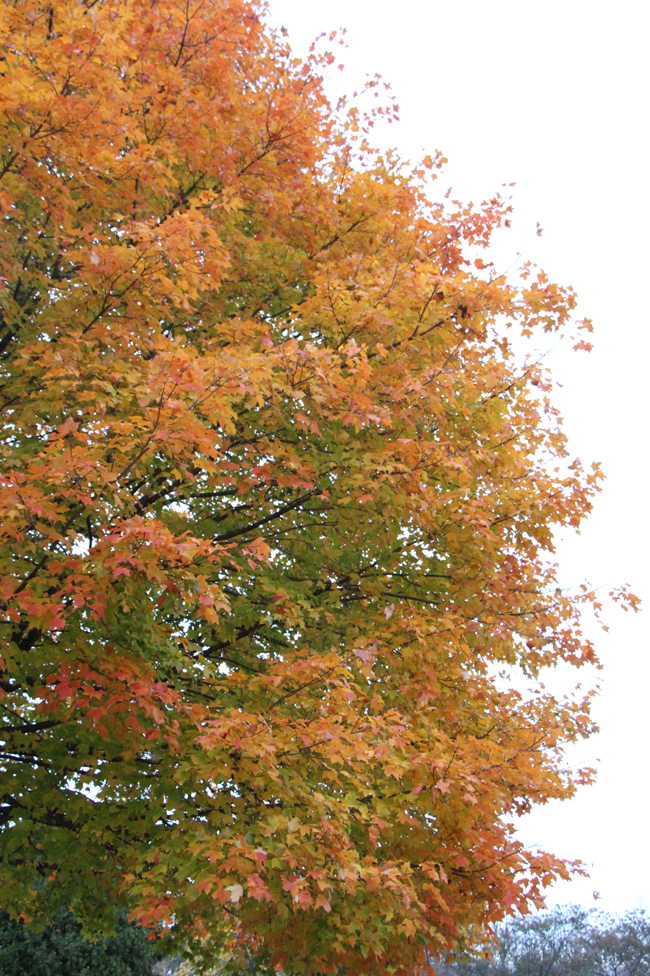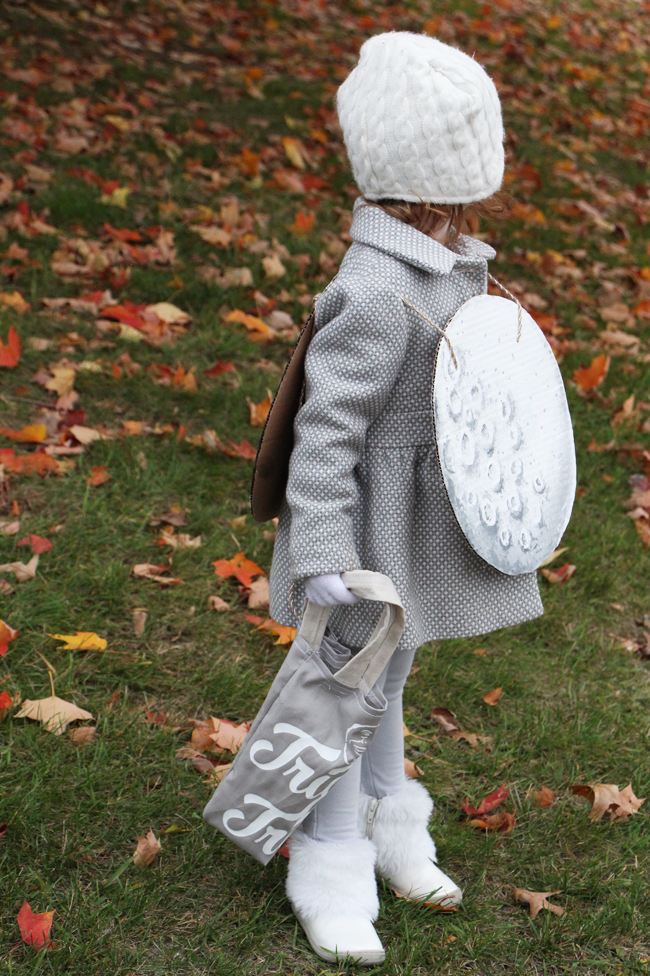 This year was as sweet as can be. We had a Professor Remus Lupin and the moon! We're still plugging away at the series for the second time around and Elspeth is a real moon lover. If you've ever happened upon the infamous little
"da moon" girl
, you can imagine what we have on our hands. Sean created a full and crescent moon hanging with cardboard and acrylic paints and I stenciled a sewn little bag to collect her treats in. If you don't know the story,
Professor Lupin
is a character from the Harry Potter series. He becomes a werewolf at the sight of the moon. Thankfully, no one transformed on us!
We went along with some of the loveliest neighbors and friends. Everyn was his usual polite self and Elspeth started yelling, "Trick or Treat" before even crossing the yard of any house. Likely looking for the biggest treat in a bowl, she grabbed many packages of pretzels and cheese balls.
I hope everyone isn't too candy-induced this morning and that you actually gained an hour (rather than have your toddler wake you up what appears to be far too early and immediately beg for candy). I'll be thinking on the following holidays to come and trying to come to terms with seeing my son with a very realistic mustache . . .