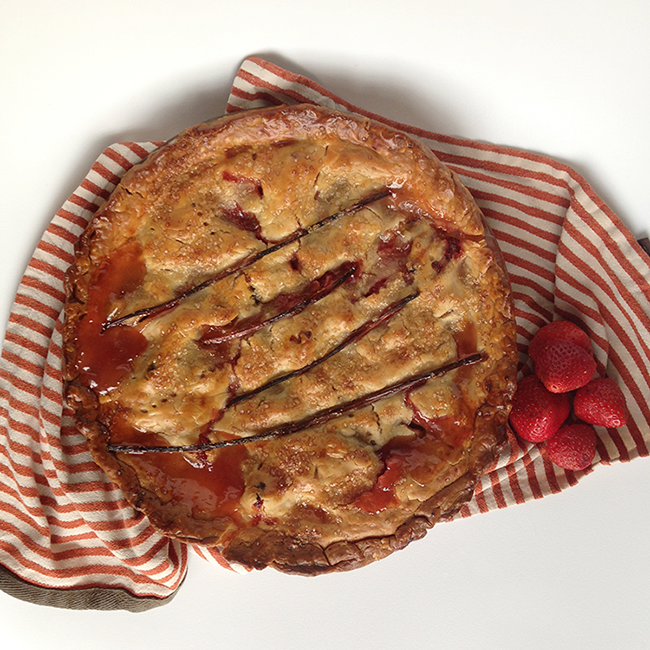 The farm share recently started and I landed my hands on some fresh strawberries and rhubarb. What's a girl to do but make strawberry rhubarb pie? I shared my pie-making prospect on Instagram and got some equally excited feedback, so I thought I'd share the recipe I used––which was amazing. The perfect tart to sweet ratio!
I used my go-to pie crust recipe and it's amazing. I sometimes have to double it if I want a really thick and full crust.
2 1/2 cups chopped rhubarb
2 1/2 cups strawberries, cut in larger pieces
1 tablespoon all-purpose flour
1 teaspoon vanilla extract
3 tablespoons butter, cubed
Mix the rhubarb, strawberries, sugar, cornstarch, flour, lemon zest and juice, cinnamon, and vanilla.
Drop the butter cuts around on top of the filling.
Place top crust over filling and cut slits or use a fork to poke holes.
Brush the pie crust with egg white wash.
Garnish with large granule sugar and rhubarb slices.
Bake at 350 degrees for 45-60 minutes or until the filling starts bubbling.
You can collar the crust's edges with foil if it starts to darken too quickly.