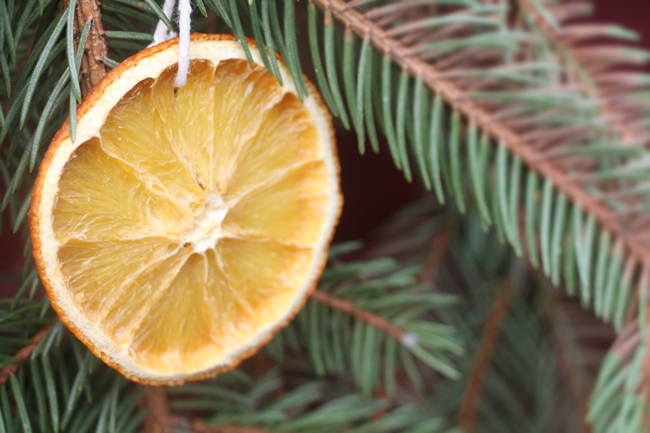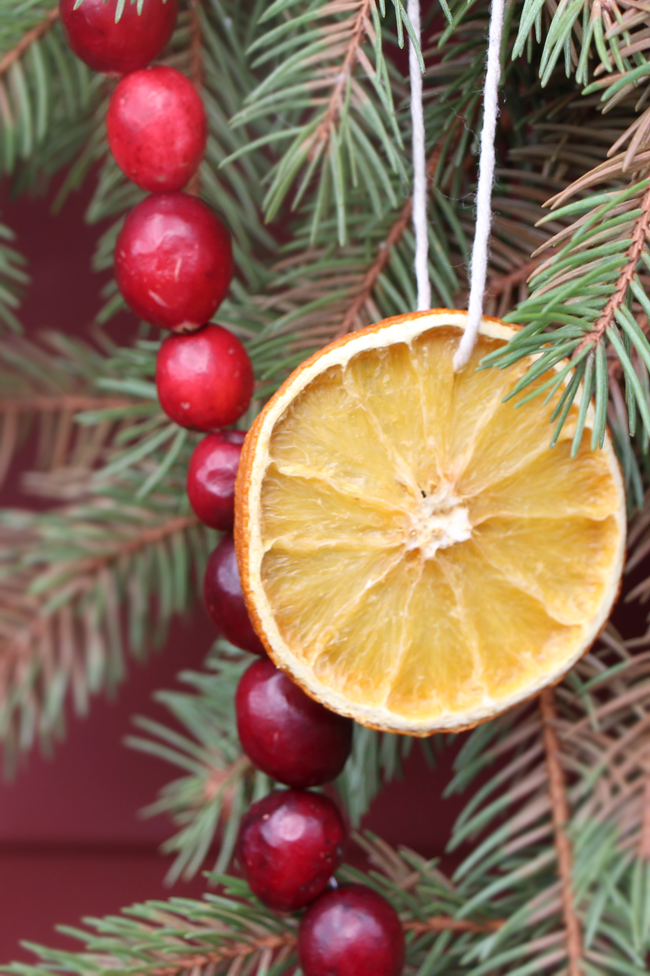 This year, I hung a fresh pine branch from the front door. It's so lovely and wasn't hard to make at all. I tied it up with a thick twine, strung cranberries to drape over it, and slow-baked orange slices for ornaments.
The oranges: slice thinly, arrange on cookie sheet, place in preheated oven at about 150-175 degrees. Bake slowly for three-four hours. Just keep an eye on them, flipping them once an hour or so. After cooled, I poked a small hole in each and slipped twine through to tie a knot.
If you haven't made a fresh strand of cranberry garland, you must. It's as simple as sewing through the middle for as long of a strand as you like!
Happy holiday season!