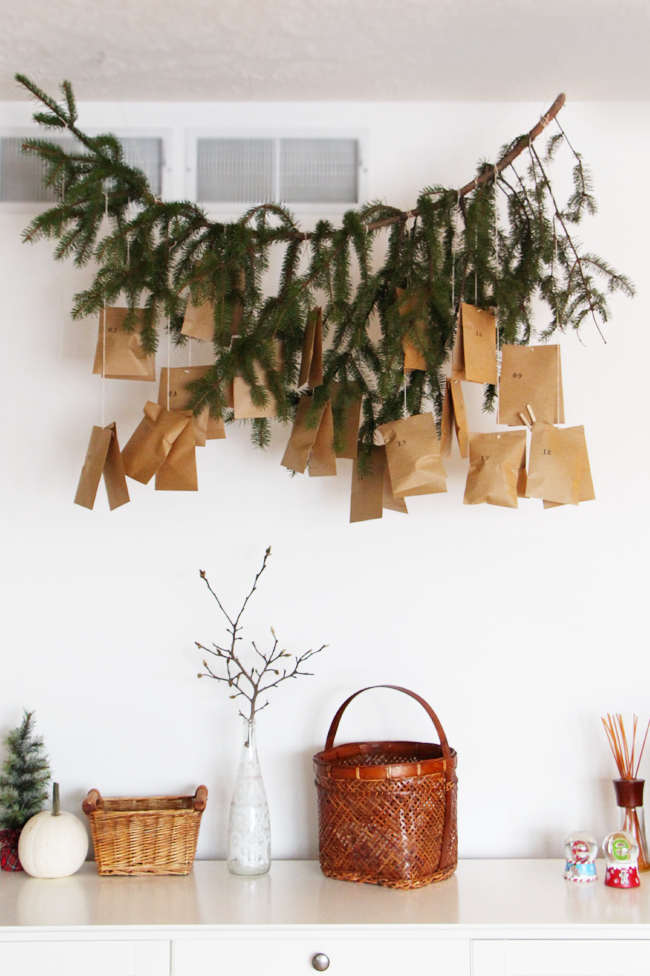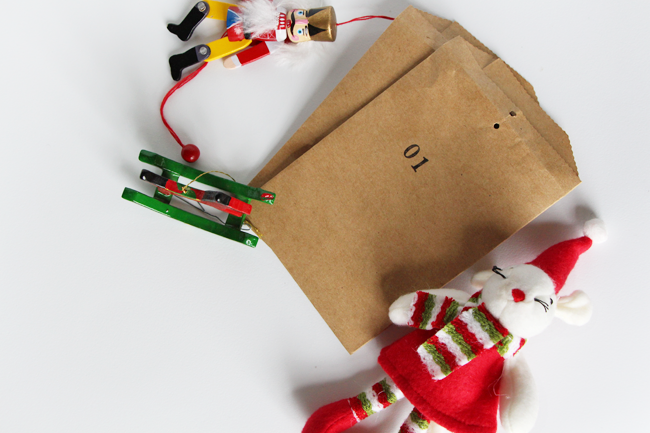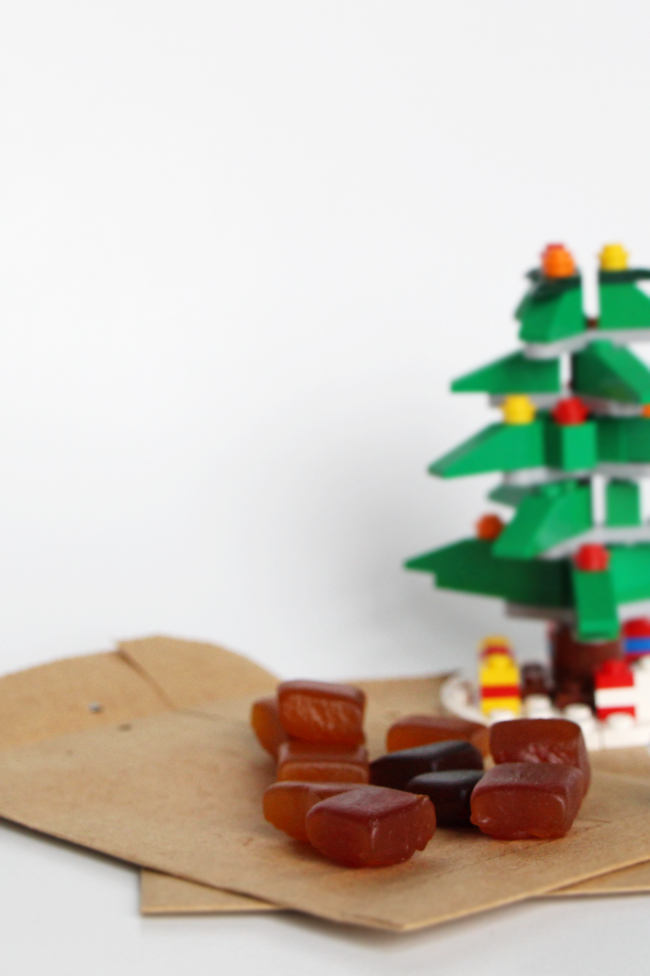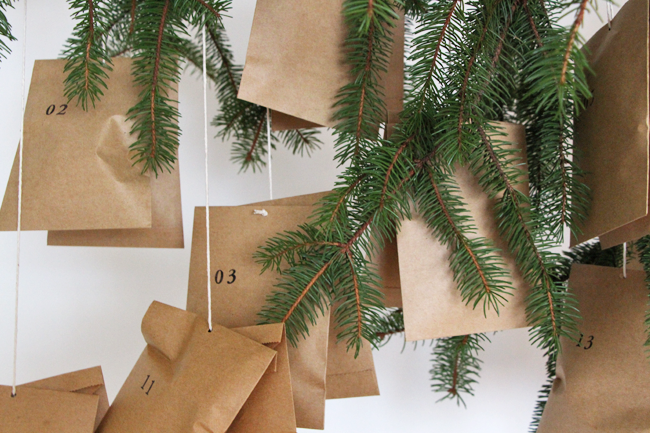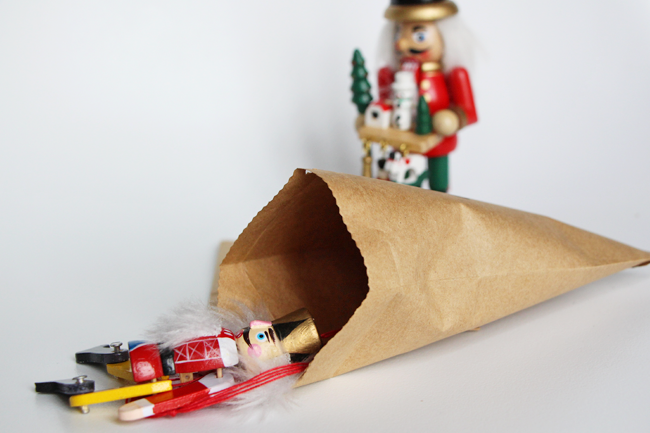 Welcome, welcome, December. I love this time of year so much. It always stirs in me the desire to get making. Busy, busy hands.
I've spent the last month picking up little ornaments, trinkets, candies, and toys for a grand collection to hang from a pine tree branch for our advent calendar. It was all a big surprise. Everyn is beside himself and Elspeth pointed at it, opened her morning gift of a little, stuffed mouse, and promptly threw it with real, holiday-style attitude . . .
Happy, happy December. This month brings a whole load of happy things!