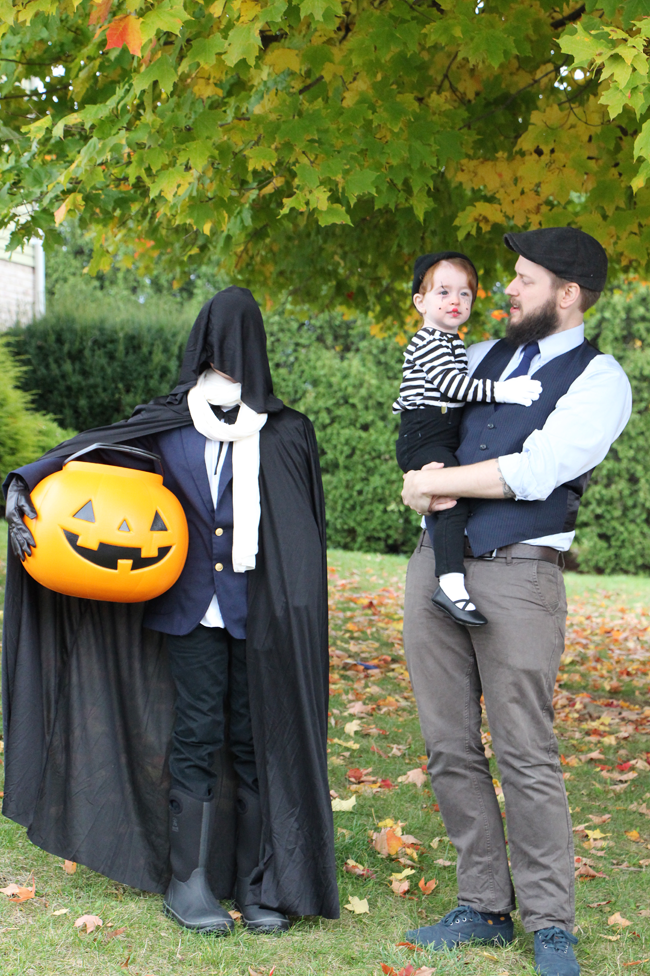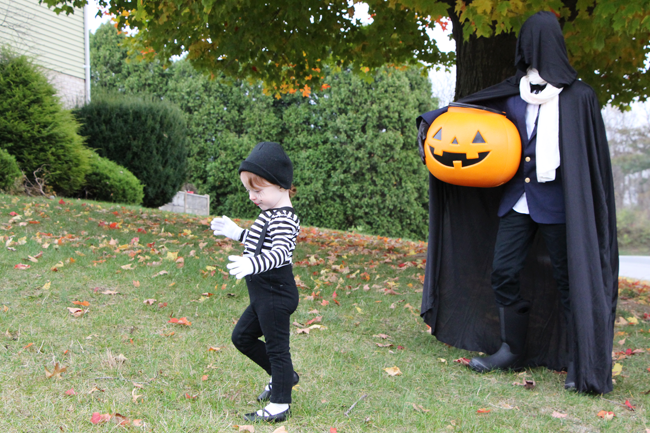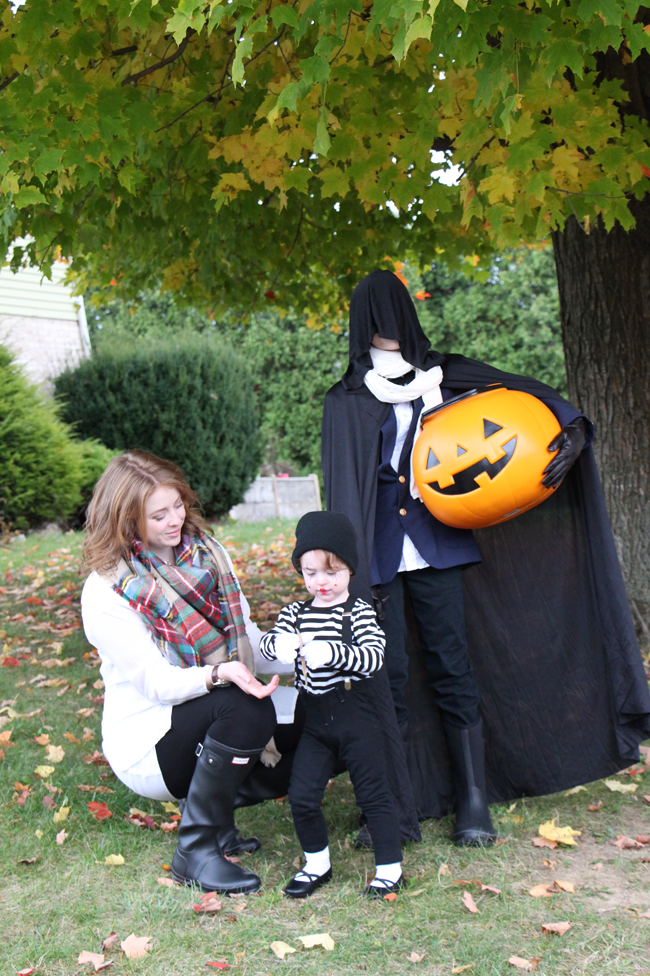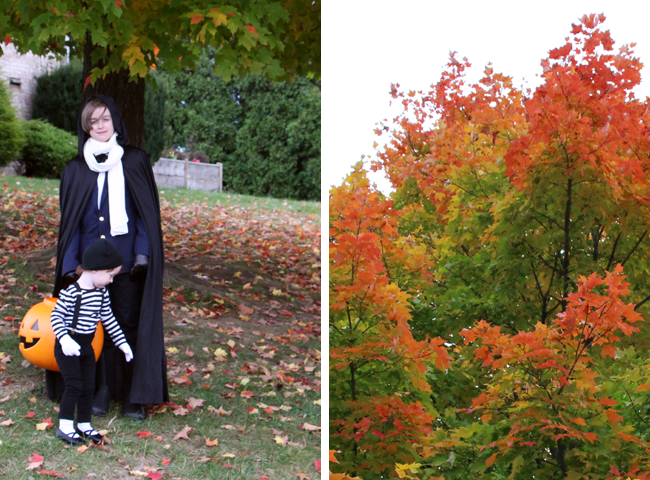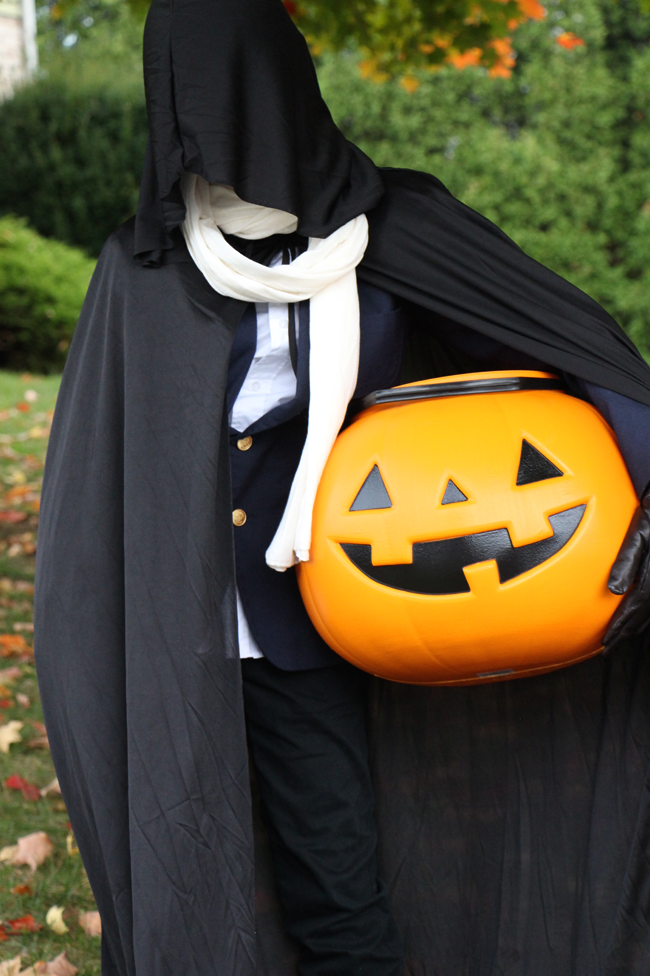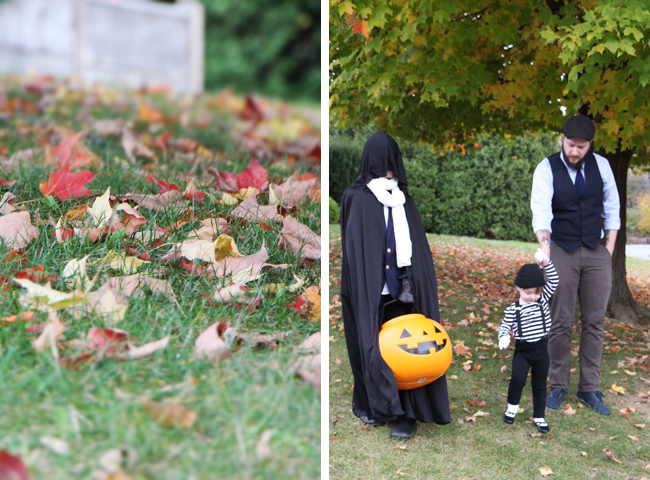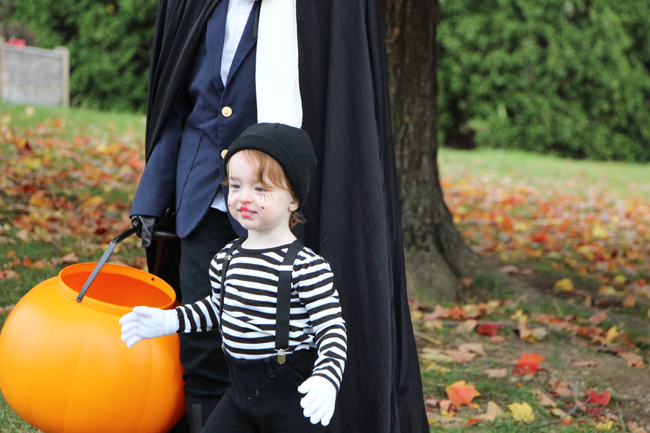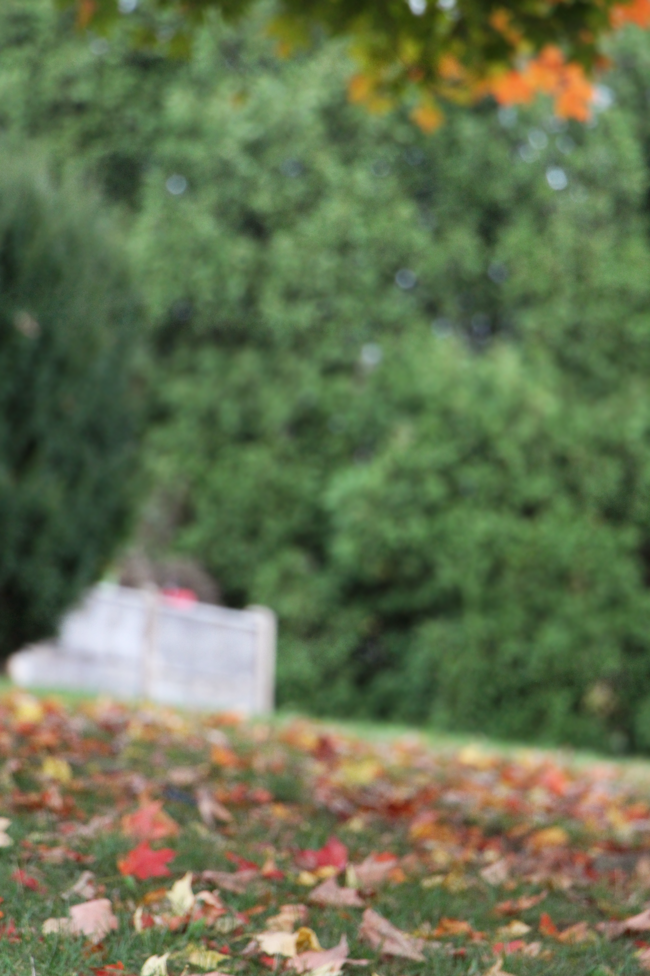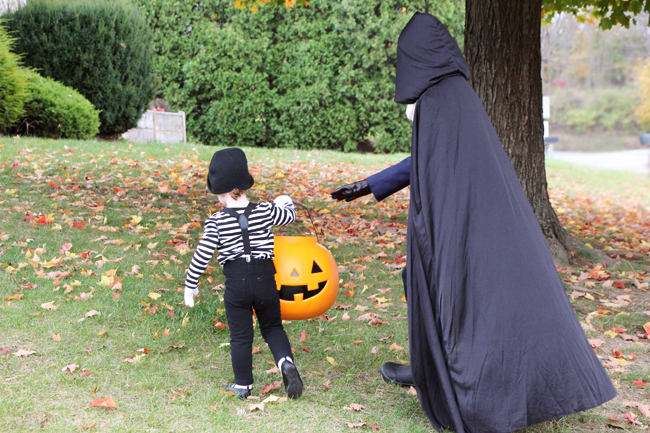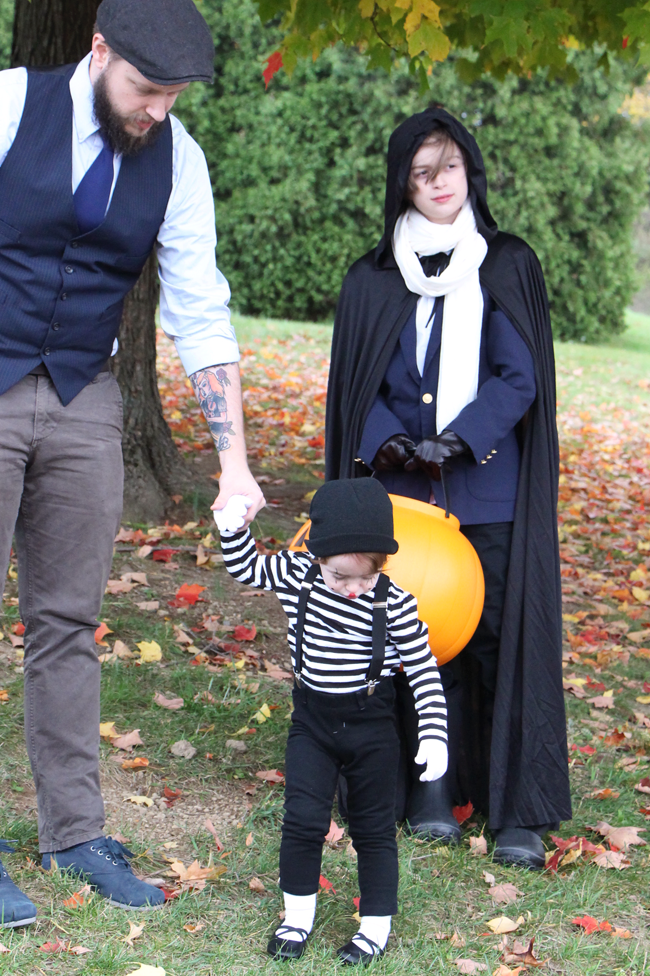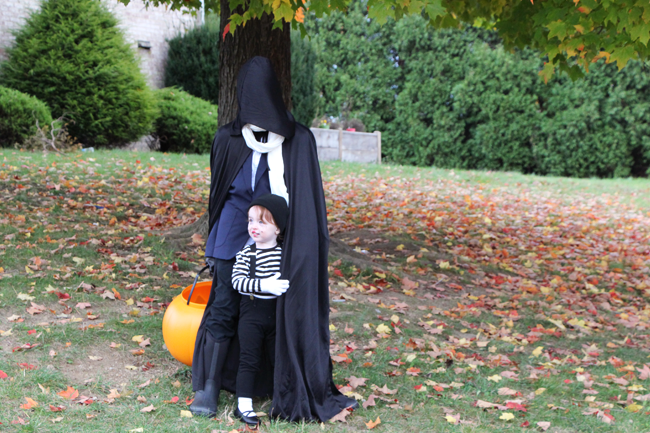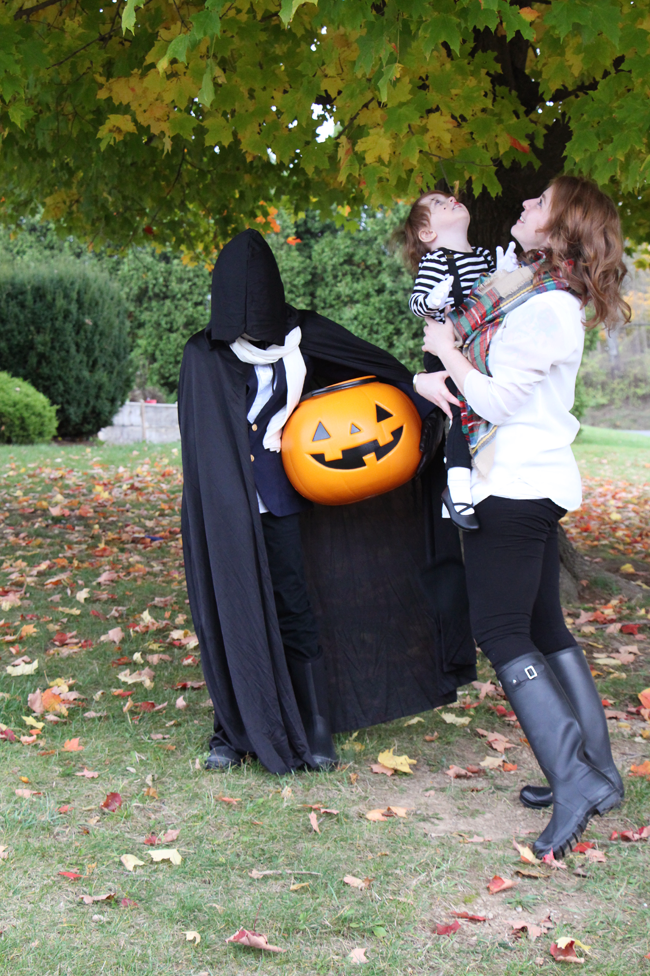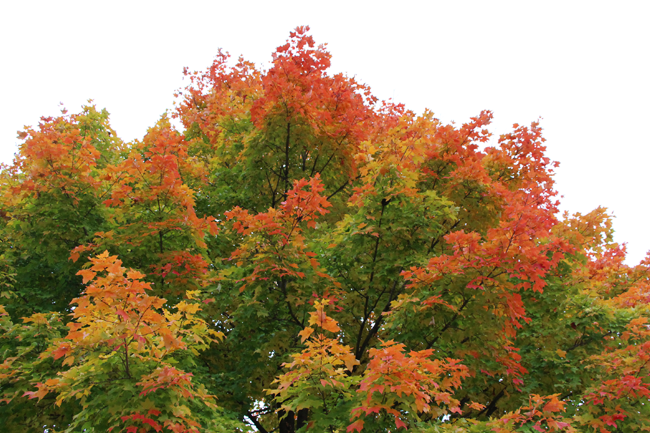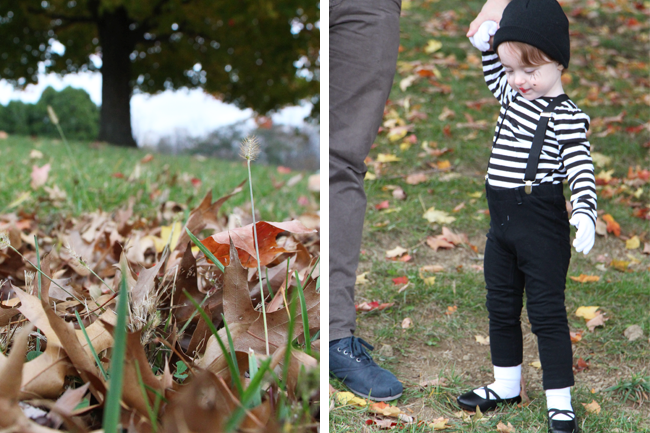 I hope everyone had the happiest of Halloweens! Everyn was the headless horseman and he was determined to get his "head" filled to the brim (we would have had to trick or treat for days on end). I told him if he was going to be the headless horseman, he had to know the story. And, so, I gave him the juicy rundown. It was of utmost importance that he kept his hood up for the duration of the evening (no head, see), which led to walking into things and tripping all about (what's a mama to do after suggesting losing the hood one-hundred times?) He looked pretty snazzy, if you ask me.
Elspeth was the sweetest mime that ever walked all of Pennsylvania. She's pretty quiet around strangers, so it worked out fairly well . . . If you've never seen a babe in suspenders, you've not fully lived. She really seemed to get it this year, but was fully content with holding a bag of pretzels to snack on between houses. Halfway through the night, her hat and gloves were tossed to the side and her makeup was rubbed here and there. She was a real delight.
The weather was perfectly chilly, but not too cold and I've been eating way too much candy for the last couple of days.
Here's to November!