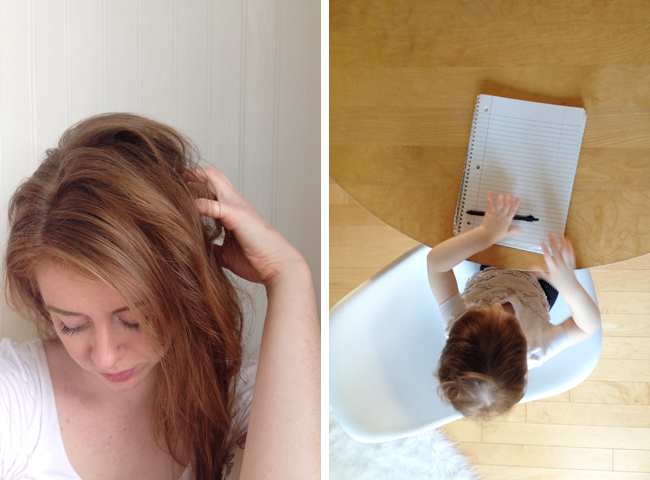 Seeing this little one happy is just about the best thing ever. She teaches me some good lessons on how to see life. She is unbelievably glad when we fully understand something she says or when she discovers something new. At times, it's as simple as handing her a spoon to play with or a pen and paper to draw. Her eyes widen and she smiles, so delighted.
That's life, right there. Nothing big. Nothing expensive. Nothing perfect. Just choosing to find happiness in seeing life as a pile of tiny, sometimes nearly missed, adventures and discoveries: a hot cup of tea on a chilly morning, a flood of sun into a room, a strangers smile.
And, if that's not enough, we've been a little addicted to Pharrell's
24 hours of happy
over here lately. Give it a go!