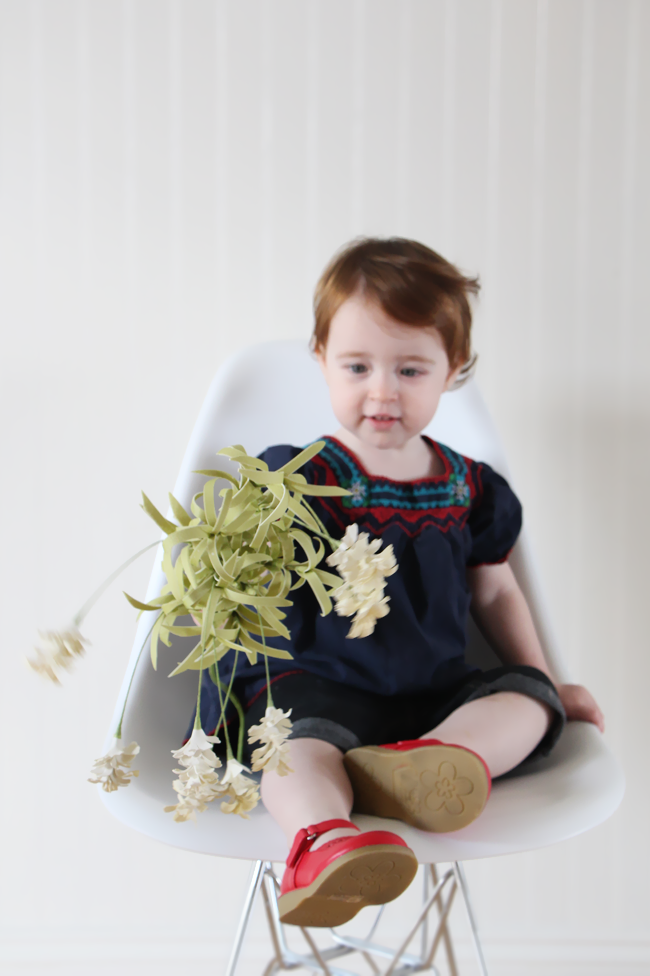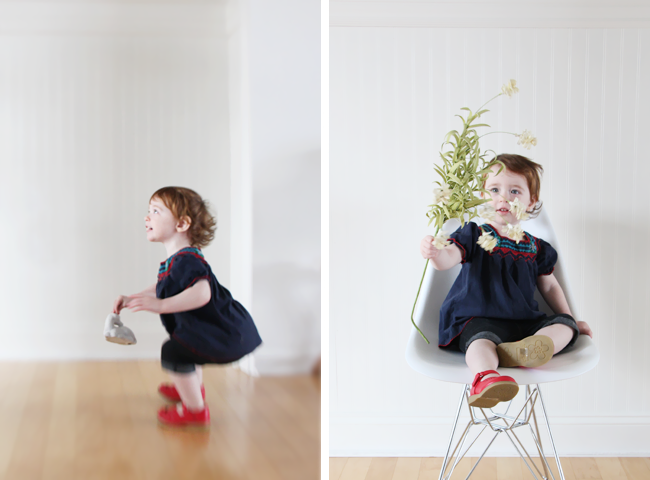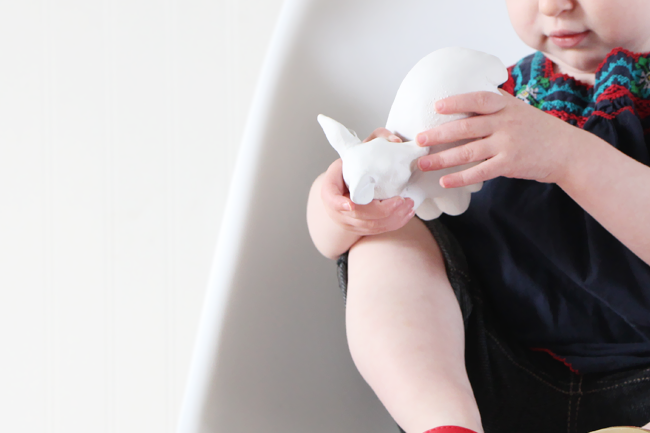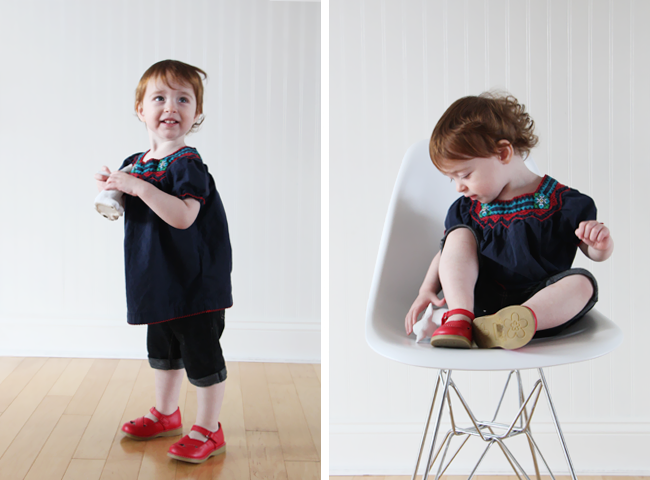 A year and a half and my heart could not be more proud. Yet, I am quite sure it will be, because, each day, I somehow manage to love you more. Your personality is so big. You are a strong and powerful storm with refreshing rains, cooling winds, and a rainbow to end.
You are busy and brave and always want to walk. You are my climber–atop of tables everywhere. You are friendly and happy and do not fright over much.
You hold an overflowing handful of words. When you learned, "bird," everything that day was a, "bird." You found a stuffed redbird in your toy bin and ran to your books to find the one that had a tiny picture of a red bird. You brought them both to me to show me and I absolutely melted at the connection you made–at the connections you make.
When rocking before bed, you want to cuddle a book and then somehow manage to keep it in your arms as you snuggle it in your crib. It doesn't matter that it is likely uncomfortable–it is what you love and what you want.
You adore being in your highchair and a good episode of Baby Einstein. If the mop is left out, you mop the house. Alas, you make the most amazing messes I have ever seen.
Those around you spill over with laughter as you make the silliest faces and smile nonstop. Your sense of humor is bright and clear as you grin and roll your eyes or walk into my eyesight, make crazy eyes, and then walk out of my eyesight once more.
You're my girl–my red-haired twin. I'll take you–messes and storms and laughter and all.
Happy year and a half, my love.